| | | |
| --- | --- | --- |
| | Ryusei Kayama Collection | |
Number of publications on site 331

丂
One hundred
scenery of
Takatori, Nara
(31)

Point drawing


(10)

Order painting


(14)
Osaka sketch,
Moriguchi,
Kadoma
乮15)

Other works


(26)
Original poem
Negative
and positive
(100)
| | | |
| --- | --- | --- |
| | Ryusei Kayama's event information | |
Radio program by Ryusei Kayama




On the second Sunday of the month

丂
11丗00乣12丗00

Live broadcasting

両
FM-HANAKO 82.4MHz丂丂亀Tobikkiri

Sunday

亁丂


Listenable from internet

乮

Click on the right banner

両乯

Art city event in Osaka city of water


100 artists from all over Japan gathered.
Ryusei Kayama was chosen as one of the 100 leading artists in Japan.
The picture on the right is 3 shots of then Osaka Governor and Mayor of Osaka.


International Workshop Festival




Ryusei Kayama is a lecturer at various art events and painting classes.
Ryusei Kayama's
Nara Gary 2
Sekiya Hospital



2013.12.12乣
Copyright (C) 2000-2020丂MUMEIART.COM, All rights reserved

| | | |
| --- | --- | --- |
| | Sales work | |

Sales in USA
There are dealers
in New York!
Sales works here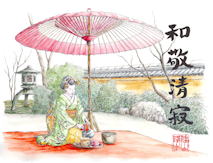 It is a work which treated kanji mainly on the scenery of Kyoto and Nara in Japan
.I write kanji with brush character peculiar to Japan.
Please enjoy the original work of Ryusei Kayama.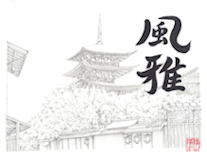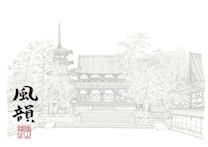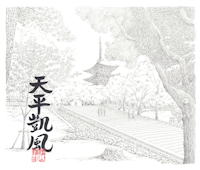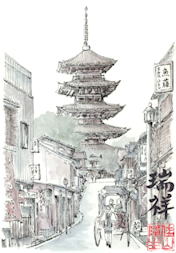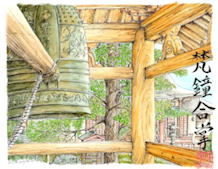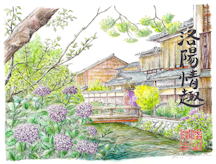 | | | |
| --- | --- | --- |
| | | |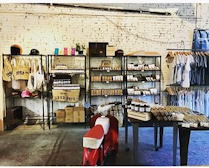 288 Seigel Street, Brooklyn, NY 11206
(718) 366-3633
Mon-Fri: 10-6 Sat: 12-6 Sun: Closed

Web Site

| | | |
| --- | --- | --- |
| | | |
Demonstration sale

丂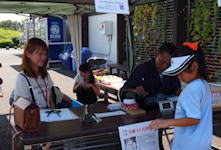 Rakuten in Japan

K.Ryusei minnne Garally

Last Updated 2020.01.01